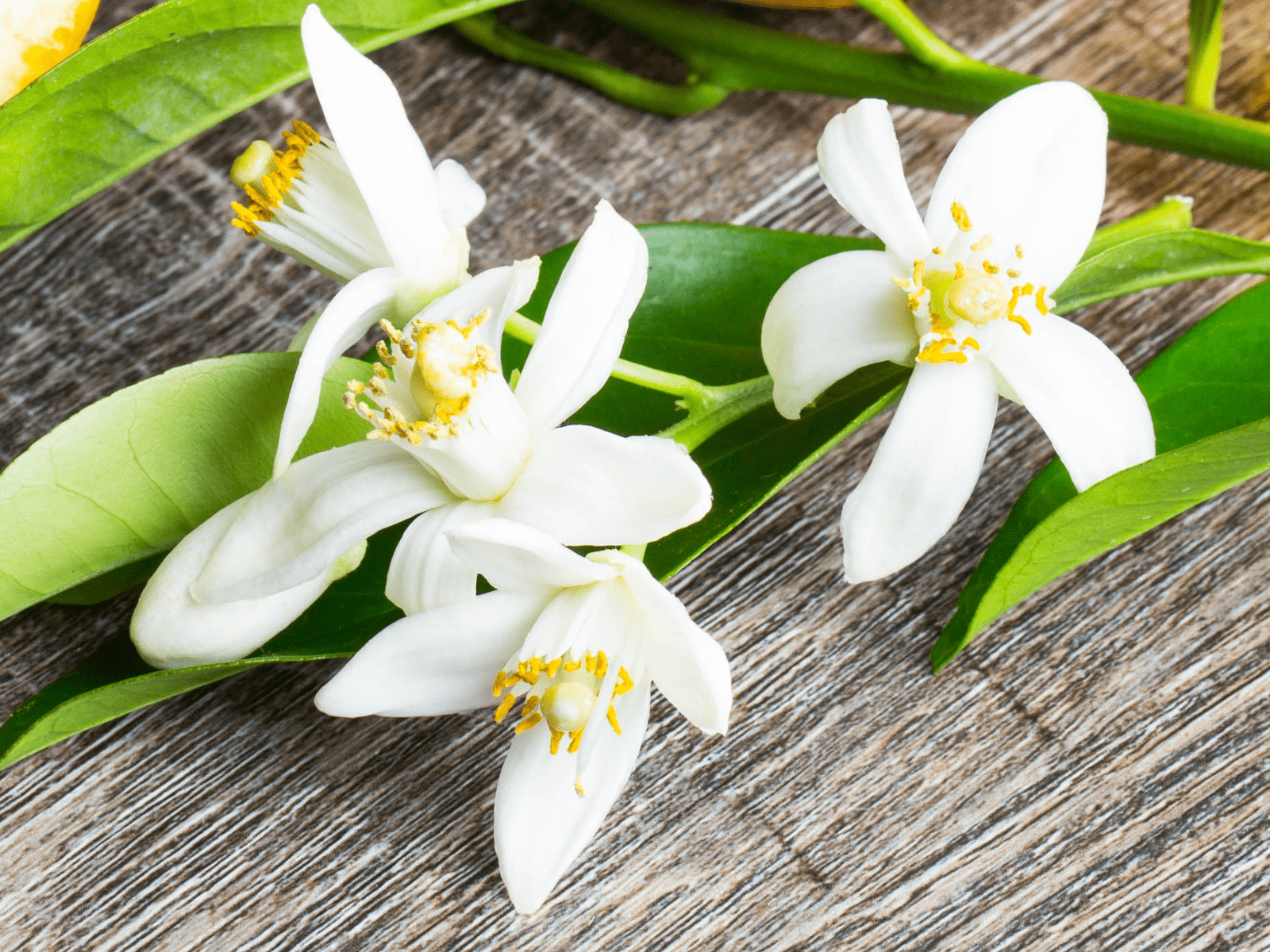 Neroli Oil
Neroli has a beautiful light sweet-floral fragrance with an element of citrus. It is said to have a refreshing, honeyed floral aroma. It is commonly used as a top note in modern fragrances. Perfumers highly prize neroli oil for its ability to blend well with various citrus oils, floral absolutes, and most of the synthetic components available on the market.
Neroli is the name given to the oil extracted by steam-distillation from the fragrant white flower blossoms of bitter orange trees. It is one of the most widely used floral oils in perfumery and is popular as an essential oil used in beauty products and aromatherapy.
The bitter orange tree is native to Italy but is cultivated widely in France. It is an evergreen tree which grows up to 10 metres tall with thick, glossy leaves and thorns. The small white flowers of the tree are hand-gathered in the springtime, and it takes approximately one ton of these blossoms to produce one quart of oil, resulting in a very high cost. It is also considered a gentle tonic and restorative for the skin. It can be used on all skin types, although it is very good for drier and more mature skin.
Common Name
Neroli Oil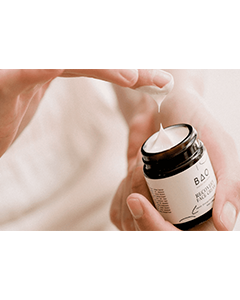 "Chocolate is the answer. Who cares what the question is."
—Everyone, Everywhere
Benefits of Neroli on mind and skin
Rejuvenate your skin

When applied on the skin, Neroli Essential Oil intensely moisturises the skin and boosts the epidermis' natural processes. 

Combat breakouts

Neroli Essential Oil comprises powerful antibacterial properties, which makes it a prime ingredient to target breakouts and balance the production of sebum. Rich in antioxidants, it combats free radicals, which can soothe breakout-induced inflammation and redness.

In Aromatherapy, Neroli is primarily used for its ability to reduce stress. It can be helpful when there is ongoing emotional upset that results in Insomnia, panic attacks or anxiety. Often stress can impact the digestive system, and Neroli can be helpful, when used in a message blend, in calming tummy issues that are stress-related.

Featured in Recovery Face Cream, Nourish Overnight Mask and Restorative Face Oil.