For irritated skin affected by medications, chemo or steroids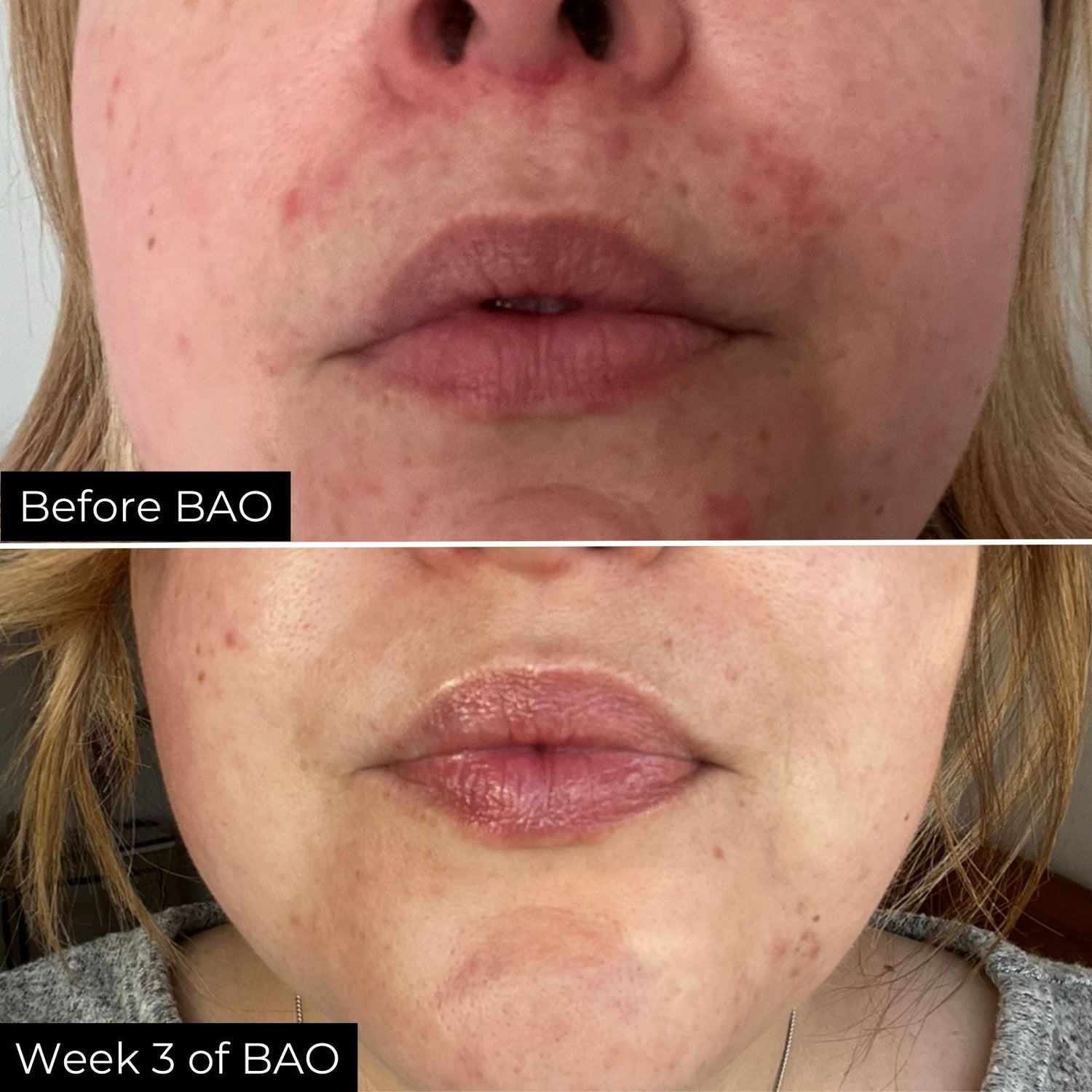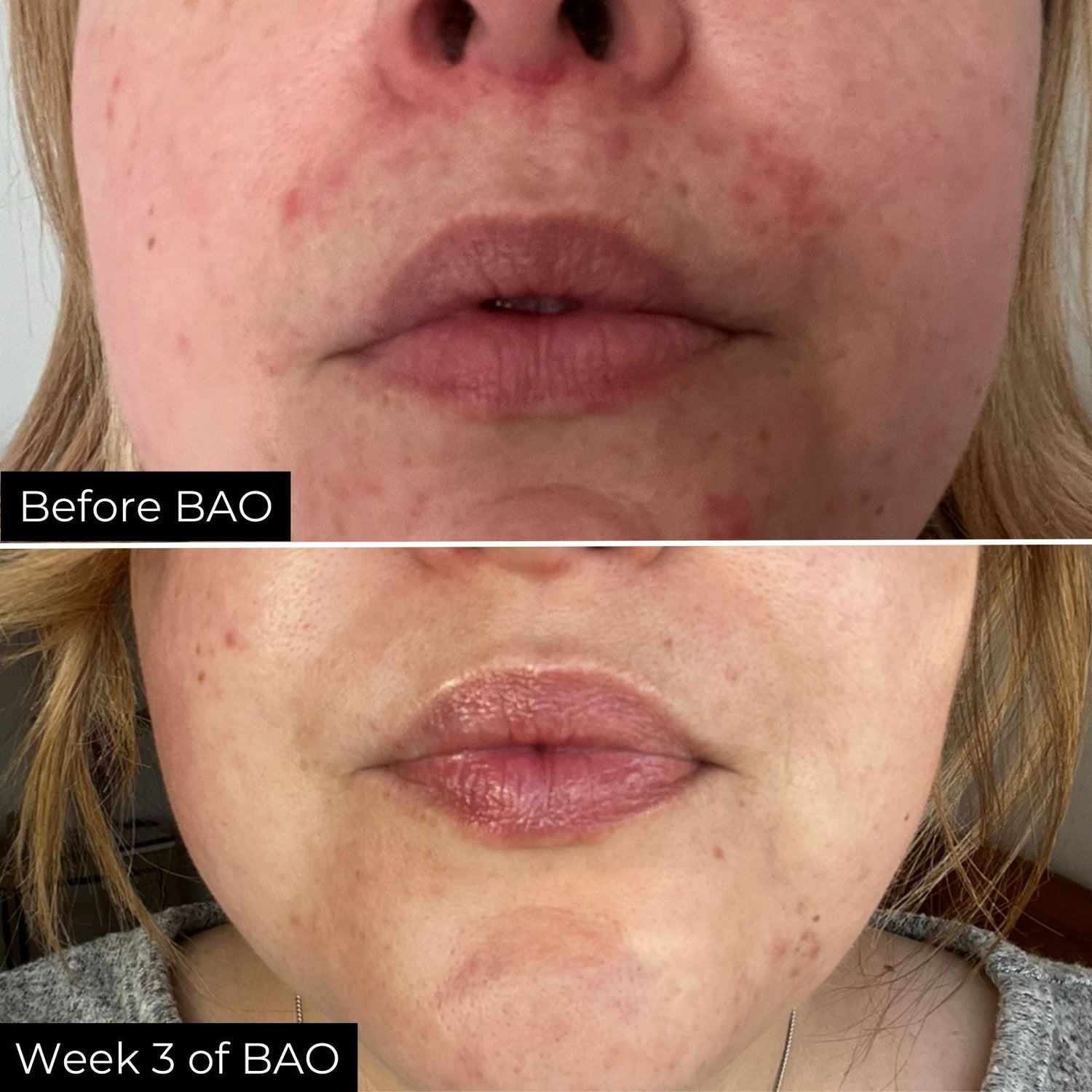 IBD and years of high strength medications left Pippa with reactive skin.
After 3 weeks of using BAO
"It's the best thing I've ever done for my skin and confidence."
Read Pippa's story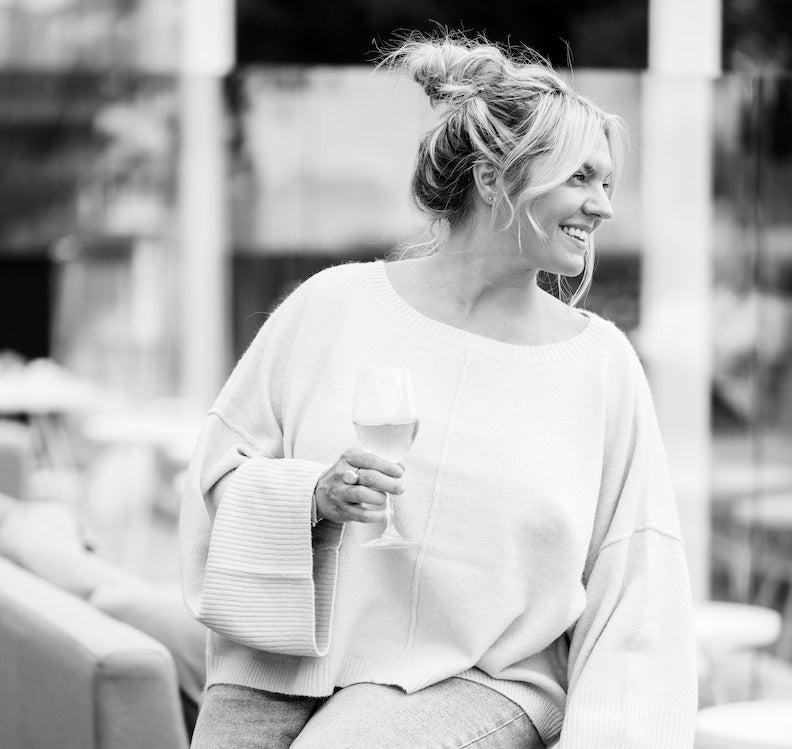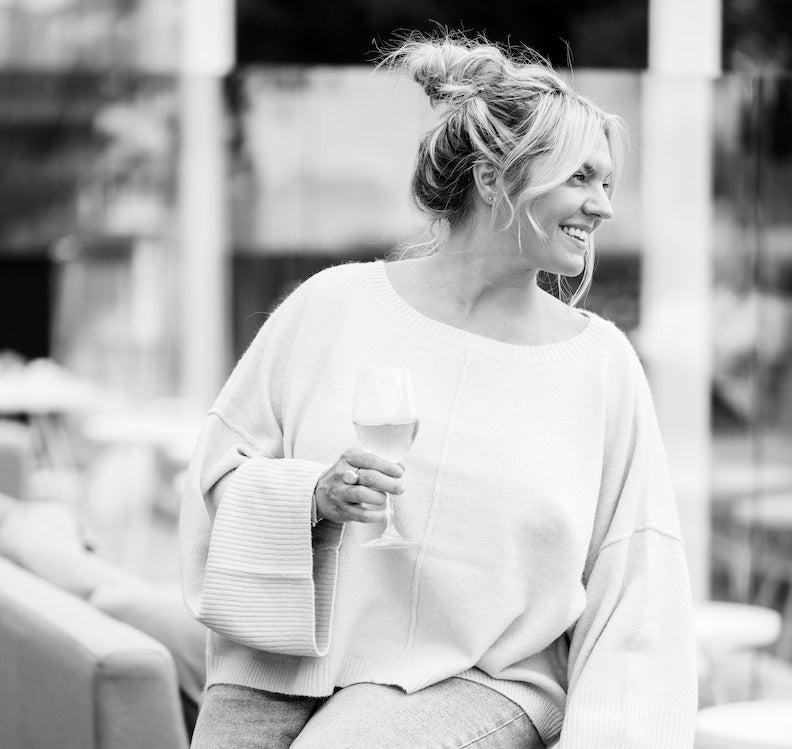 The makings of BAO
Debilitating IBD, intense treatments & a wealth of natural skincare knowledge
We're not just any skincare brand, we're the brand to repair and lovingly maintain your reactive skin.
Read Beth's story
Sensitive skincare for reactive skin
The world of sensitive skincare is vast. But what do you do when you're suffering with Crohn's disease skin or you've had a radiotherapy skin reaction? Using
sensitive skincare specially formulated for reactive skin helps repair your skin's barrier without causing further irritation.
Read more...

Sensitive skin when sick

From menopausal skin to sensitive skin when sick, our skin's happiness can change in a matter of days and the skincare routine that once worked well can suddenly cause sensitivity.

Beth, founder of BAO, underwent chemotherapy to treat her debilitating IBD symptoms and one of the chemotherapy skin side effects included incredibly reactive skin. After struggling to find skincare for chemo patients that didn't cause her reactive skin to worsen, Beth formulated her own sensitive skincare collection that repaired and maintained her skin's barrier.

Natural skincare

If you look on the back of a skincare product, you'll see a long list of ingredients. And many of those ingredients can include things like artificial fragrances, parabens and sulfates which don't always agree with your skin. BAO doesn't contain any of these. Not a paraben or SLS in sight.

Instead, BAO is all about natural skincare and contains small amounts of essential oils that meet your skin's needs in different ways. Organic ingredients like chamomile water work wonders on Perimenopause skin problems as it reduces redness and calms blemishes, and vegetable-based glycerine pulls moisture in and locks it into dry flaking skin.

Sensitive skin skincare routine

When it comes to building a sensitive skin skincare routine, many start with our bestselling sensitive skin face cream. The Recovery Face Cream contains a high percentage of chamomile water which reduces redness and helps skin regenerate. See how this magical cream transformed Jenny's skin.
Terms & Conditions

Discount codes valid on full-price and one time purchase items only. Discount codes, welcome discounts and free gifts are one per person not per email address. Discount codes and NHS discount cannot be used in conjunction with other offers or free gifts, this includes bundles, gift sets and subscriptions as they are already discounted.