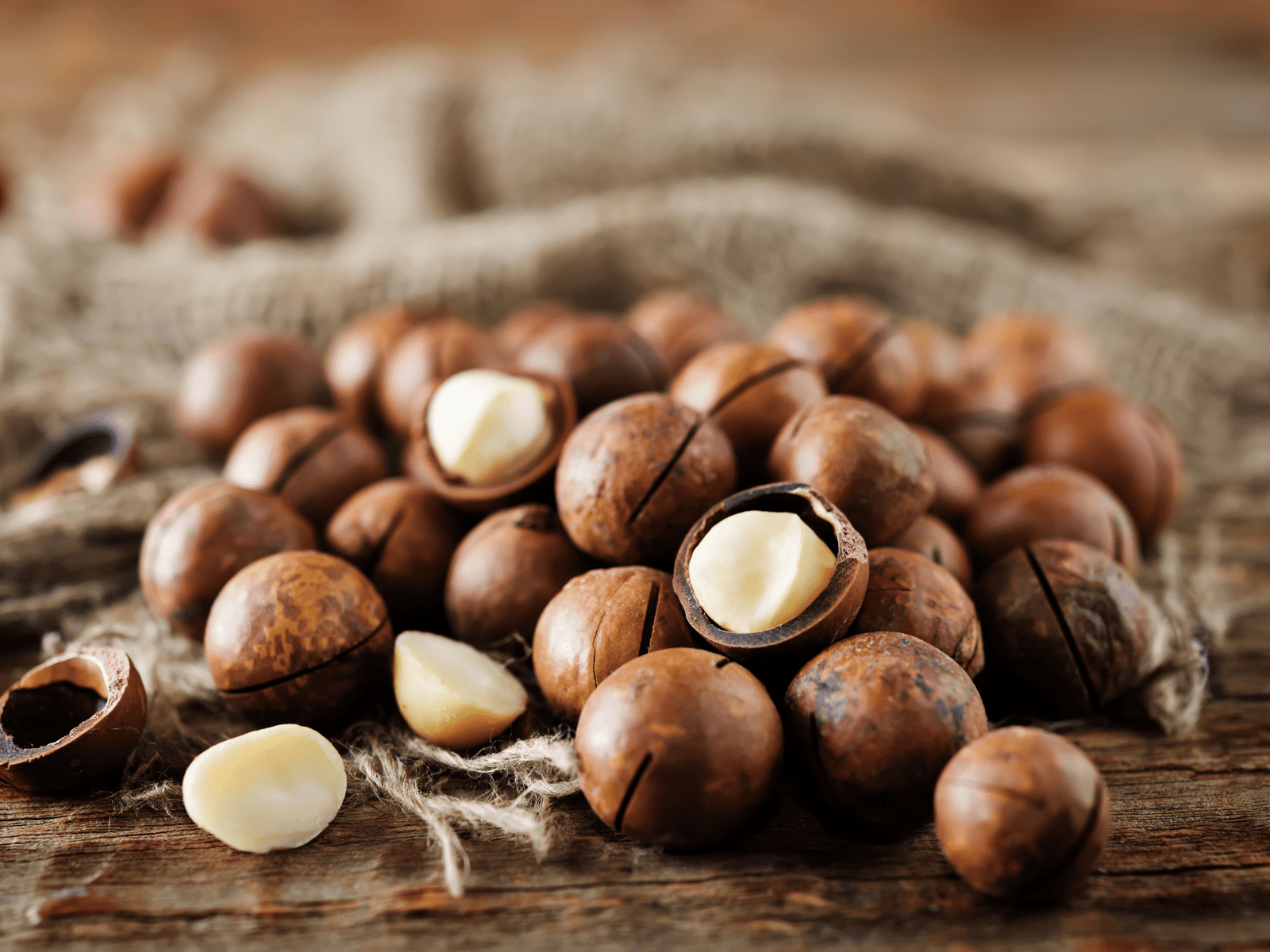 Macadamia Nut Oil
Macadamia nuts are large bland white nuts from Australia, not the most tasty to eat, but in your skincare……that's another story!
The Australian Macadamia nut is something that your skin will truly enjoy. Did you know that 70% of the world's supply of macadamia comes from the small Queensland town of Gympie.  They are native to Australia and found in southern Queensland and Northern New South Wales.
The number one reason they are so beneficial for your skin is the high Squalene content. Squalene is a lipid that our skin cells produce naturally and it keeps our skin hydrated and healthy. But during our 20s and 30s, our skin's ability to produce Squalene slows down and our skin becomes rougher and drier. 
Squalene maintains the fluidity of cell membranes which is crucial to the outer layer of the skin.  Skin high in squalene is hydrated and healthy.  Dry and damaged skin is low in squalene. And Macadamia oil is packed with Squalene!
Common Name
Macadamia Nut Oil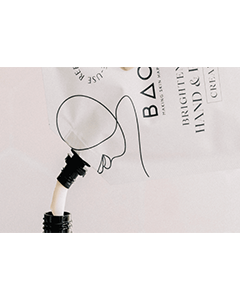 "Chocolate is the answer. Who cares what the question is."
—Everyone, Everywhere
Benefits of Macadamia Oil
Helps to repair stretch marks 

Macadamia oil nourishes the skin and is great at moisturizing.  Containing high oleic, linoleic and palmitoleic acid, it's been found beneficial in treating stretch marks, preventing chapping and reducing scars.  It has also been known to help smooth and repair dry hair.

Reduces skin itchiness

Macadamia oil contains phytosterols which make it effective at reducing inflammation.  Along with Omega 3 and Omega 6 fatty acids, Macadamia oil can help with sensitive skin.  It has been known to decrease the formation of rashes, reduce itchiness helping to ease eczema and psoriasis.

Helps to reduce fine lines and wrinkles

The palmitoleic acid and squalene present in macadamia seed oil help to prevent the premature formation of wrinkles by boosting the regeneration of skin keratinocytes. Linoleic acid also helps to reduce trans-epidermal water loss, keeping the skin well-hydrated and supple.  These hydrating qualities of Macadamia Oil are useful for dry skin, mature skin, baby skin, lip balms and eye creams.

Rich in Antioxidants 

Palmitoleic acid and squalene, found in Macadamia Oil, help prevent lipid peroxidation and reduce skin cell damage.  This antioxidant boost helps to banish skin damage from environmental stress and promote healthy skin.

Featured in Radiance Face Scrub and Brightening Hand + Body Cream