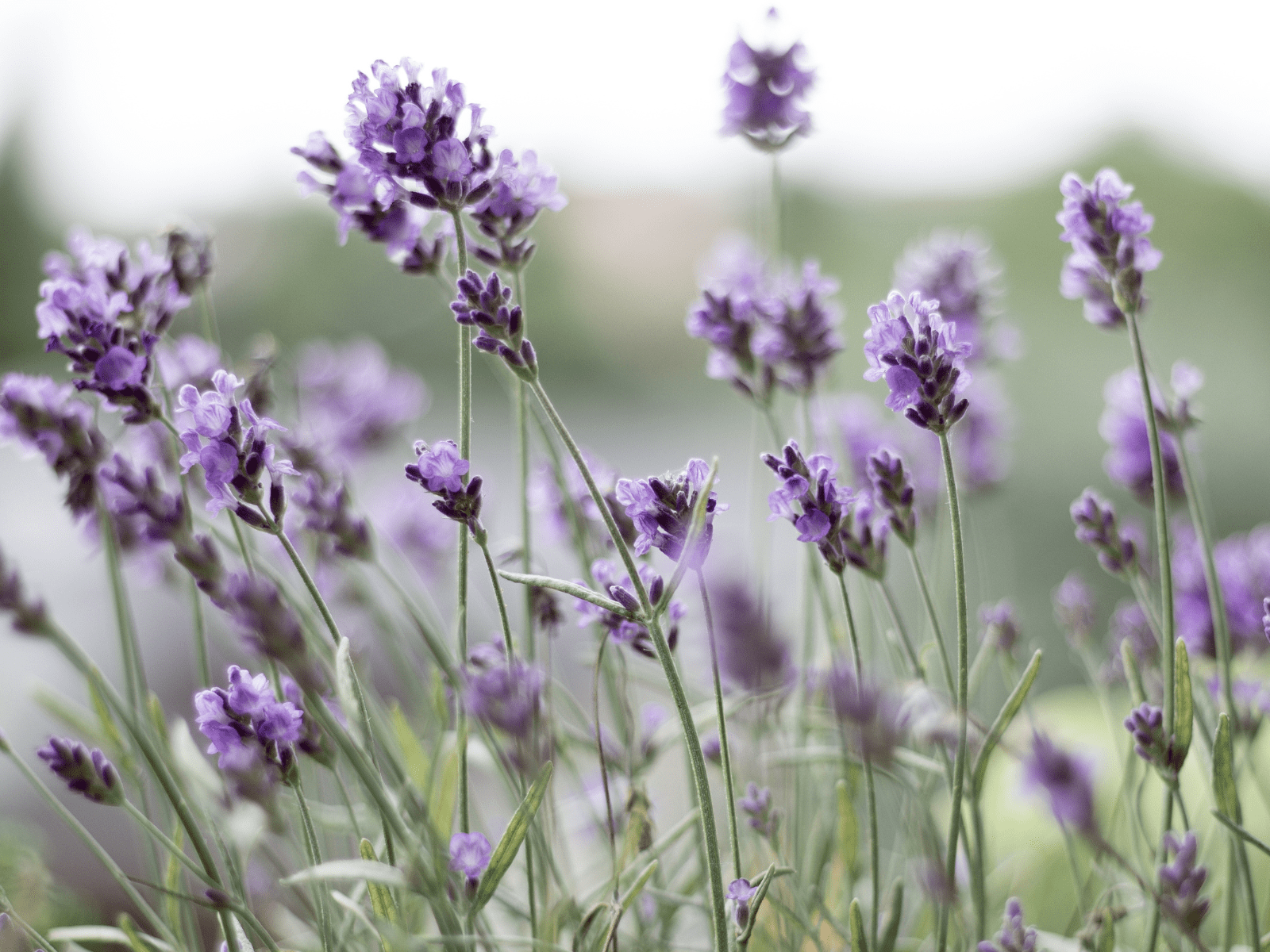 Lavender (Organic)
What does Lavender smell like? Lavender has a delicate, sweet smell that is floral, herbal, and evergreen woodsy at the same time. It has soft, powdery, or smokey notes as well. 
As far as essential oils go, lavender oil undoubtedly reigns supreme. The increase in popularity is mainly due to its floral and herbal scent that has relaxed the mind thanks to its aromatherapeutic properties, which is why it's featured in countless candles, pillow mists, and oil diffusers. We love a calming scent, but we love it even more when it has calming skin care benefits, too.
Skin experts say lavender oil can benefit the skin in more ways than one. For starters, its antimicrobial properties help keep acne at bay, which is perfect seeing as it's also a non-comedogenic oil and therefore won't clog pores. Acne prevention is only one of the many skin care benefits lavender oil can help improve, though.
Lavender oil (aka lavandula angustifolia) is a type of essential oil that comes from the flowers of the lavender plant, which grows in various regions such as France and Bulgaria. Greenfield says its main components are linalool, linalyl acetate, Lavandula, geraniol, and eucalyptol.
Lavender oil is available in a concentrated form on its own (which should be stored in a cool, dark place) but is also used in creams, moisturizers, oils, and mists. The route of entry into your body (through topical application, inhalation, or ingestion) will determine the effect that the lavender oil has.
Common Name
Lavender (Organic)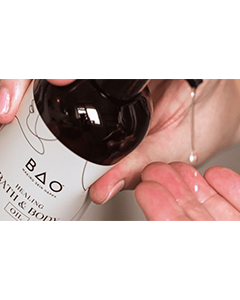 "Chocolate is the answer. Who cares what the question is."
—Everyone, Everywhere
Benefits of Using Lavender Oil on Your Skin
Science has only recently started to evaluate the health benefits that lavender oil contains. However, there's already an abundance of evidence to illustrate its capabilities, and it's one of the most popular essential oils in the world.

Protects against free radicals

As an antioxidant, lavender oil may help protect the skin against environmental stressors. The most common and dangerous risk factor for disease often comes from free radicals, toxins, and pollutants. Free radicals can shut down your immune system and damage your body. Lavender oil is a natural antioxidant that may work to prevent and reverse disease.

Reduces appearance of fine lines and wrinkles

Lavender oil is packed with antioxidants making it an excellent option when tackling wrinkles. These antioxidants defend your skin against free radicals which can cause fine lines and wrinkles. 

Improves acne

Thanks to its antibacterial properties and anti-inflammatory effects, lavender oil could contribute to the improvement of acne too.

Featured in Healing Bath Salts, Healing Bath + Body Oil and Restorative Face Oil