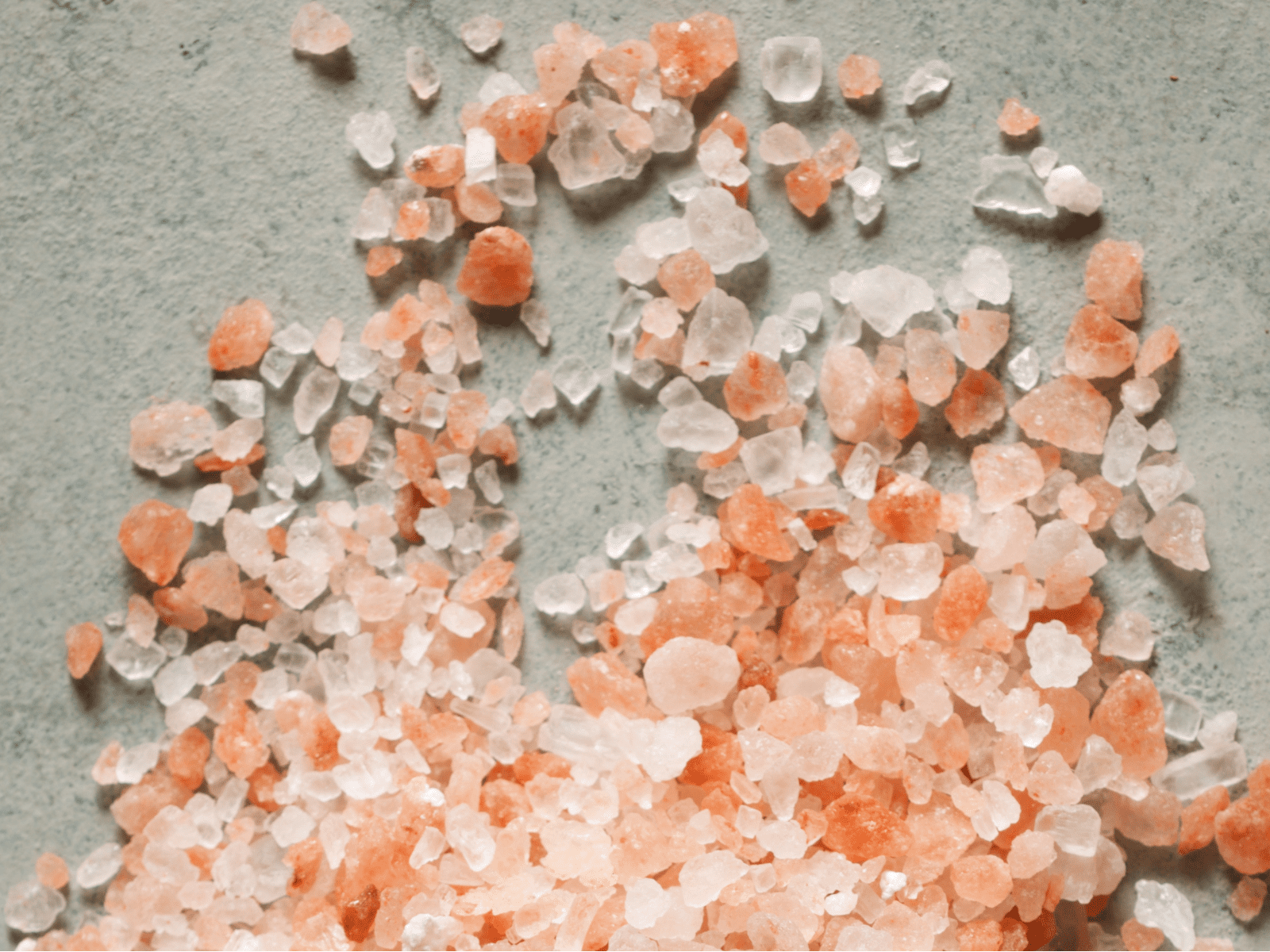 Himalayan Salt
Pink Himalayan salt is often said to be the most beneficial as well as the cleanest salt available on this planet today. It has all kinds of nutritional and therapeutic properties, not to mention culinary Himalayan pink salt uses. Himalayan salt minerals are very impressive. Pink Himalayan sea salt can contain over 84 minerals and trace elements, including calcium, magnesium, potassium, copper and iron, so it does more than just make your food taste better.
In general, salt is essential for maintaining healthy functioning of the body's cells, nerve conduction, digestion, as well as the absorption of nutrients and the elimination of waste products.
Pink Himalayan salt is a truly unique salt. It's also referred to as pink salt, Himalayan sea salt, rock salt and Himalayan crystal salt.
With a history dating back to Earth's creation, Himalayan salt is believed to be composed of dried remnants of the original, primal sea.
What is Himalayan pink salt? This salt is classified as rock salt or halite, which comes from the Punjab region of Pakistan about 190 miles from the Himalayas.
This region has one of the richest salt fields in the entire world, and they are very, very old. I'm talking about the Precambrian age or over 4 billion years ago when planet Earth first formed!
Himalayan crystal salt comes from salt mines 5,000 feet deep below the Himalayan Mountain Range. The salt from these mines has experienced tremendous pressure over millions of years and is said to be over 99 percent pure.
Pink Himalayan salt's colour as well as its colour variations are indicative of its mineral content. Himalayan crystal salt can be pink, white or red in colour.
As a salt, pink Himalayan salt is chemically sodium chloride (NaCl), which is defined as a "mineral substance of great importance to human and animal health."
Common Name
Himalayan Salt
"Chocolate is the answer. Who cares what the question is."
—Everyone, Everywhere
Benefits of Himalayan Salt
Balances Body's pH

Pink Himalayan sea salt's rich mineral content can help balance your body's pH levels. You may think this is no big deal, but when your pH has a healthy acid-to-alkaline ratio, it makes a huge difference in your overall health.

A proper pH helps foster your immunity and encourage good digestion. Since Himalayan sea salt contains sodium as well as other electrolytes, it has a direct effect on the pH of your blood.

Pink Himalayan sea salts are effective for soothing skin and reducing irritation and itching, so they are wonderful for people suffering with Eczema or psoriasis.

Better Sleep Inducer

Himalayan sea salt is said to help encourage better, more restful sleep due to its high mineral content. It may be hard to believe, but eating enough salt in your diet daily is actually key to a good night's rest as a natural sleep aid.

Research way back in 1989 showed that low-sodium diets can cause disturbed and irregular sleep patterns. The study was small, but the results were very interesting.

Featured in Healing Bath Salts