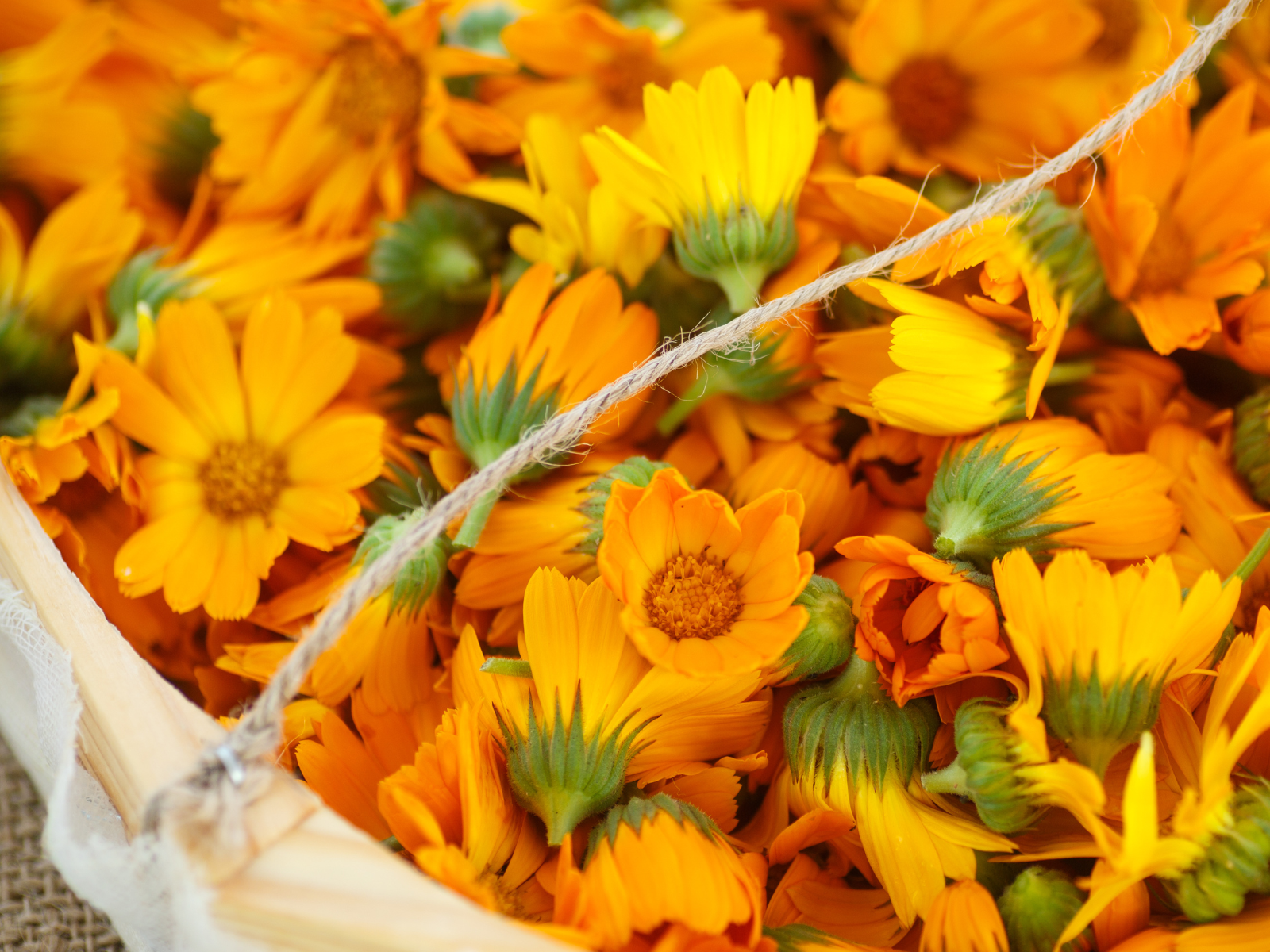 Calendula (Organic)
If you're trying to calm reactive, inflamed skin, or perhaps you're experiencing redness and flushing or a hormonal acne flare-up. Calendula is the ingredient for you.
Calendula oil is made by infusing marigold flowers in a carrier oil. 
This amazing multitasker is being added to skincare products that are designed to give your skin a bit of TLC and nourishment. Calendula is a flower that belongs in the marigold family that's been used for centuries. This magical healing plant/flower is native to northern Mediterranean countries. It's been used since the 12th century for medicinal purposes. Did you know that these very bright and mildly fragrant flowers have been used by early Romans and Christians as 'Mary's Gold' and in Ayurvedic and Unani systems of alternative medicine.
Common Name
Calendula (Organic)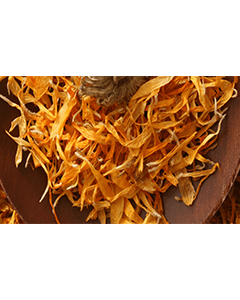 "Chocolate is the answer. Who cares what the question is."
—Everyone, Everywhere
Benefits of Calendula for Skin
Increases collagen production

There are actually studies that show calendula can potentially increase collagen production, and we all know how incredibly important collagen is for repairing and healing the skin.

Improve chemotherapy dermatitis


Calendula is hugely beneficial at healing the skin of people who are undergoing cancer treatments and radiation.

Hydrating

Due to its natural oils, calendula is super hydrating on the skin. It can help to moisturize the skin as calendula oil is rich in fatty acids that help to nourish the skin.

Can protect skin from damaging free radicals

As an antioxidant ingredient, calendula can neutralize free radicals, thanks to its high flavonoid content. As a result, calendula can help decrease dullness, fine lines, and wrinkles too. 

This is one of the most healing plant oils, which is why I chose to add it to these three miracle products. 

Featured in Recovery Face Cream, Nourish Overnight Mask and Restorative Face Oil