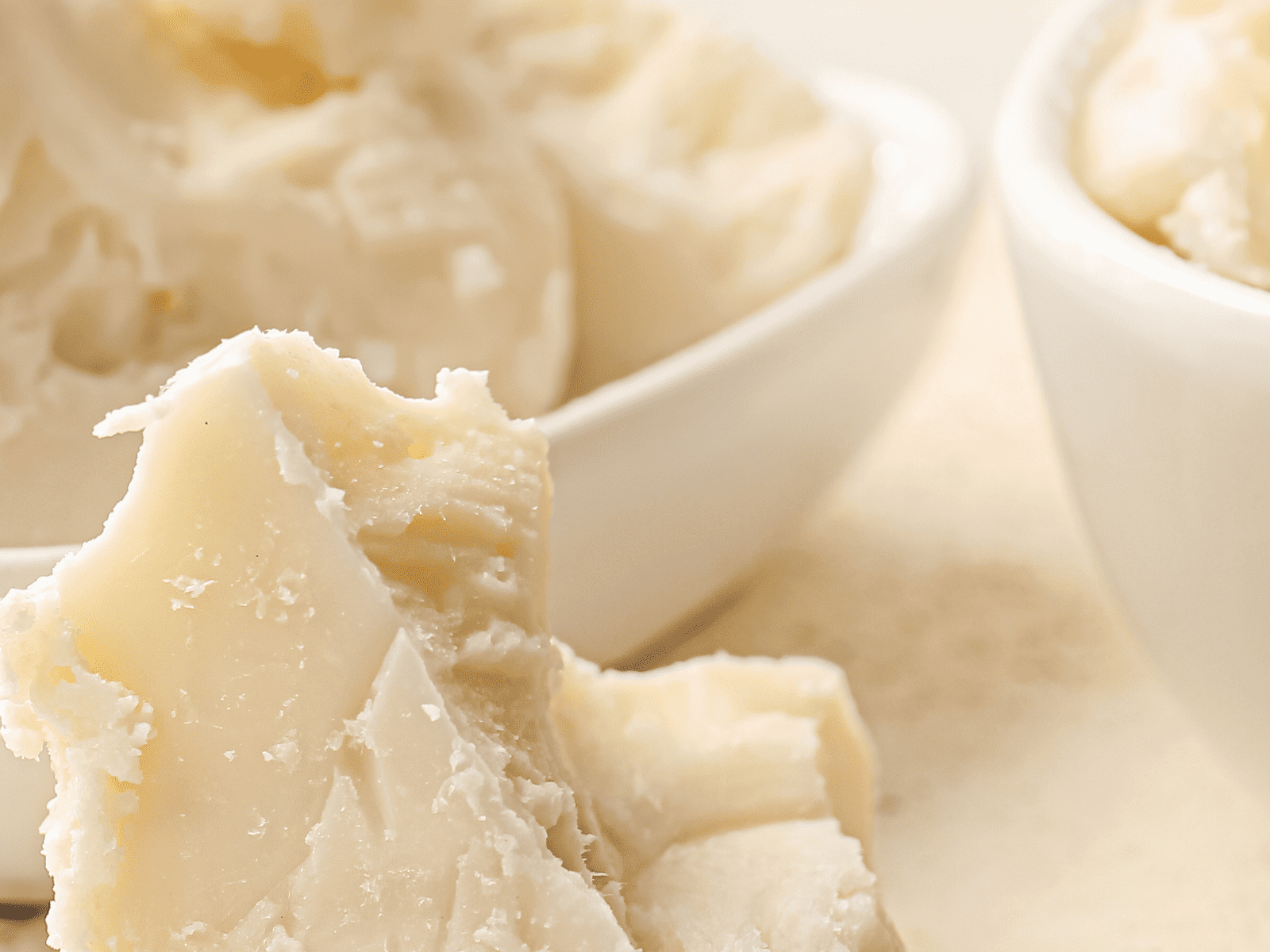 Shea Butter (Organic)
If you have dry skin, you probably know that Shea Butter is one of the top moisturising ingredients to use. But that's just one reason why Shea (pronounced shay) is frequently used in skin and hair care products. As an ingredient for skincare, especially in its natural and pure form, it has multiple benefits—from reducing premature facial lines and wrinkles to soothing skin conditions like eczema. We consulted experts for a full picture of the ingredient. Below you'll find more information on shea butter's many benefits, as well as several homemade beauty recipes you can make using the miracle ingredient.
The traditional water extraction process is used in the African countries to produce shea butter. The dried kernels are pounded or subjected to wet milling to prepare a paste which is homogenised by kneading and hand-beating. This paste is boiled in water to separate the fat or shea butter from the kernel cake. 
Shea Butter is a plant lipid that comes from African shea tree nuts and is rich in fatty acids, antioxidants, and vitamins. Shea butter also contains five essential fatty acids (a major amount coming from stearic and oleic acids), phytosterols, vitamins E and D, allantoin (good for healing skin irritations), and vitamin A.
Common Name
Shea Butter (Organic)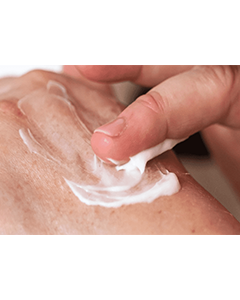 "Chocolate is the answer. Who cares what the question is."
—Everyone, Everywhere
Benefits of Shea Butter for Skin
Nourishing

Shea Butter is great for nourishing and calming the skin. It's especially good for irritated and reactive skin. It goes into the skin well and protects the face from extreme temperatures.

Plumps skin

Shea butter is used to help moisturize, nourish, and soothe the skin. It is great for dry skin and can create softer, hydrated, plumper skin, especially during the dry winter months.

Helps fade scars 

Both from acne and non-acne-related causes in addition to healing sunburned, cracked, and peeling skin. It soothes skin allergies like poison ivy and insect bites, as well as skin conditions like contact dermatitis and psoriasis.

Reduces Pigmentation

The combination of components in shea butter also helps neutralize free radical damage, which may help reduce signs of ageing. Shea Butter also lightens and gently removes pigmentation.

Featured in Recovery Face Cream, Radiance Face Scrub, Nourish Overnight Mask and Brightening Hand + Body Cream