What is a skincare routine?
For some, a "skincare routine" begins and ends with a splash of cold water. For others, it's a carefully curated 10-step system. Whichever end of the spectrum you reside in, skincare can be a confusing space, but it doesn't have to be. Here at BAO we believe in the "less is more" approach.
Your skincare routine should be enjoyable, effective and easy!
So if you've ever found yourself feeling a little lost, you're in the right place. Here's how to build a beginner-friendly skincare routine – from the best steps to follow (and in which order) to the key ingredients to help your skin look and feel its very best.
What steps should you take before you build your skincare routine?
Your first step is determining your skin type, and Beth has a speedy way to figure it out. "Cleanse your skin, wait 20 minutes, and then see how your skin feels with no skincare." If your skin feels taut and tight, then it errs on the dry side. If you feel like there's oil coming through on your T-Zone, then your skin sits on the oily side. A little of both? That's combination skin. If your skin feels happy and comfortable – no tightness, no excess oil – then your skin is normal.
Now it's time to build a routine in-line with your skin type. There's always going to be a core routine. You'll always have cleansing because it's the step that everybody needs to do. Equally, we need to exfoliate, moisturise and use SPF. So they're your real core, real basics. That's it. Four products. The absolute essentials for even the most stripped-back skincare routine…
Choose your cleanser
Your first non-negotiable step is cleansing. If your skin isn't clean, then the rest of your routine won't work effectively. Think of it like polishing a dusty floor – your tiles simply won't sparkle if you don't clean them first, and the same is true for your skin.
You should cleanse your skin twice a day; once in the morning to wash away the impurities that collect overnight, and twice in the evening to wash away makeup, SPF and grime.
BAO's Refreshing Face Wash is created to clean all skins whilst still leaving your complexion soft, hydrated and balanced.
Choose your exfoliant
Dead skin cells can cause so much havoc on the skin, so removing them will clear pores, brighten complexion and remove dry flakey patches. This will therefore help to prevent breakouts, evens skin texture and clears the path for the rest of your skincare to get to work. The result is a brighter, smoother, softer complexion.
If you're worried about your sensitive skin being irritated more, don;t worry, this is why Beth formulated Radiance Face Scrub. It's mostly made from organic Shea Butter and the "scrubby bits" are gentle jojoba balls, so there's less risk of irritation.
Radiance Face Scrub can be used up to four times a week and it removes dulling dead skin cells, targets dehydration and smooths fine lines.
Choose your moisturiser
Your next non-negotiable step is moisturising. Dehydration doesn't discriminate – whether your skin is oily or dry, hydration is key to keeping skin functioning at its best. Imagine trying to run a marathon without any water – you wouldn't get very far.
If you have dry skin, hydration is a no-brainer – without a nourishing moisturiser, your skin can feel tight, flaky and uncomfortable. But moisturiser is just as important for oily skin; if you starve oily skin of hydration it responds by simply producing more oil, and the cycle continues. Our lightweight Recovery Face Cream will help to break this cycle so your skin can find its balance and breakouts become a rarer occurrence. However your skin will still feel completely nourished and hydrated too. 
Don't forget SPF
One thing all skin specialists agree on, is sun protection, it's the final and most important step in your skincare routine. It's no exaggeration to say that the rest of your skincare routine is in vain if you don't protect your skin. UV rays are the number one cause of premature ageing and pigmentation – an SPF 30+ is the best form of protection against sun damage, so make sure you apply an ample amount as the last step of your morning skincare routine. 
What other products can be added to your skincare routine?
Once you've mastered the basics, you can think about targeted treatments to address your specific skin goals. It's important to set a skin goal, because otherwise, you could just go, 'well, actually, I want to do it all', and then the list is ridiculously long and it's almost a bit unachievable. The best way to avoid feeling overwhelmed is to start small – crack down on the basics and then expand your routine from there.
This is where products that contain specific active ingredients come in. Once you've picked your goal, pick your active ingredients to match your goal – if it's fine lines and wrinkles then maybe a retinol is your superhero. Want to brighten dull-looking skin? Vitamin C is your go-to. If sagging and a loss of plumpness are your main concern, then Hyaluronic Acid is your shortcut to a plumper complexion.
Choose your active ingredients
Retinoids
Feel like your skin isn't quite as vibrant as it used to be? Retinoids have the ability to jumpstart our skin's cell turnover, reducing the appearance of wrinkles and fine lines in the process. Skin appears firmer and smoother and behaves more like its younger self.
Retinoids are often only mentioned in the context of fine lines and wrinkles, but they were originally used to treat acne. Not only do they speed up cell turnover so that pores don't become congested, but they also help balance excess sebum so there's less oil present in the skin.
There are lots of different derivatives that sit within the retinoid family, including retinal, retinol and retinyl esters. Retinal is a real superhero, delivering transformative results with a low chance of irritation (that means no more flaking like a croissant). But remember to take it easy and start slowly and ALWAYS wear SPF everyday. 
Niacinamide
How often do you wake up to find an unwelcome friend has set up camp on your complexion? If you feel like your skin is plotting against you, then you can rely on niacinamide to foil those nefarious plans. An ingredient that goes the extra mile, niacinamide (also known as vitamin B3) helps to reduce excess oil so blemishes become a rarer occurrence, and also improves your skin's overall tone and texture.
Vitamin C
So much more than a glass of Tropicana, vitamin C is the first port of call for skin that's feeling lacklustre. A potent antioxidant, vitamin C does a brilliant job of shielding skin from free radicals – molecules that come from things like sunlight, pollution and stress, and have the potential to damage our skin cells and speed up the ageing process. With consistent use, vitamin C also brightens, evens and restores radiance to dull-looking skin. The ultimate boost, think of it as a juice cleanse for your complexion.
Now that we've nailed the non-negotiables and targeted treatments, here's how everything comes together in your AM and PM skincare routines…
Morning skincare routine
Cleanse
Our skin goes through a lot at night, so a morning cleanse with our gentle Refreshing Face Wash is essential for washing away the sweat, bacteria and impurities that collect while you're asleep.
Face Mist
Set your skin up for the day with a skin-plumping face mist, Hydrating Face Mist is packed with soothing Aloe Vera, Rose and Chamomile plus everyone's favourite Hyaluronic Acid. 
Moisturiser
Keep your skin hydrated and happy with BAO's best selling Recovery Face Cream, this will reinforce the skin's protective barrier and lock in hydration and moisture.
SPF
You know the drill – no morning routine is complete without sun protection, plus a swipe of Skin Saviour Balm for your lips. 
Evening skincare routine
Cleanse
Your pillow isn't the best makeup remover – cleanse twice in the evening to ensure there's no makeup or SPF lingering on your skin before you head to bed. You can do this with a cleansing oil or balm first, followed by Refreshing Face Wash. 
Exfoliate (3–4 times a week)
The quickest way to see results in your skin is to exfoliate using Radiance Face Scrub. This will help to resurface, decongest and whisk away dead skin cells to leave you with glowing, balanced skin.
Face Mist
Set your skin up for the day with a skin-plumping face mist, Hydrating Face Mist is packed with soothing Aloe Vera, Rose and Chamomile plus everyone's favourite Hyaluronic Acid. 
Hydration Mask (3–4 times a week)
One of the most transformative steps in your routine, using Recovery Face Mask, a targeted cream mask will help you achieve your happy hydrated skin goals. 
Balm or Oil
Lock in all the goodness from the rest of your night-time routine with a nourishing, skin-boosting nightly skin treatment. Beth recommends using Nourish Overnight Mask every evening if you struggle with super dry, irritated or sensitive skin and Restorative Face Oil every evening for normal, oily, acne prone or dehydrated skin.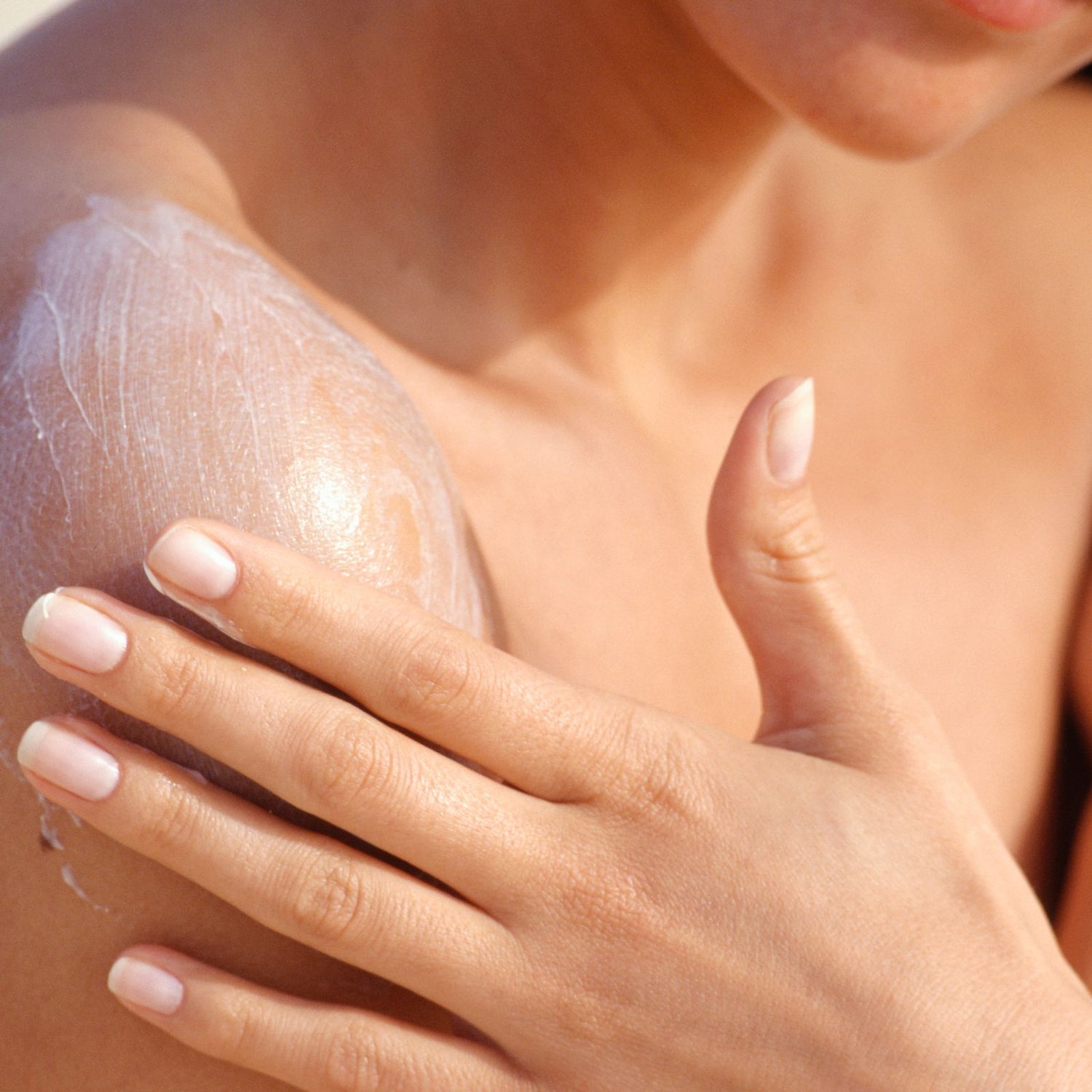 Keep your routine simple
When you're building a skincare routine, just remember to keep it simple – the best routine is one that you know you'll be able to stick to. "It's best to start off slowly. Don't throw everything at it. But be really consistent.
If you go from rinsing your face with water to a laborious 10-step routine, it's likely that at least some part of your routine will eventually fall to the wayside. Instead, think about your skin goals and build a targeted, easy-to-achieve routine around these. Start with your non-negotiables, then a few times a week build your 'extras' into your routine and give it time. The challenge that lots of people have is that they'll be consistent for a week, and they might not see results. You're looking at 4–8 weeks, sometimes 12 before you see results. Like all good things, results take time, so stay consistent to see your transformation.
Where can you find the perfect skincare products for your routine?
Want some more help finding the best skincare routine and products for you? Then book in a free Skin Consultation with Beth and she will go through the process, delivering personalised skincare advice that's perfectly tailored to you, including the order of skincare products, how much you should use and how often.