While we love winter for the festive season, cosy sweaters, and hot chocolate, we don't love how the temperature and central heating affects our skin. It seems as if overnight our skin goes from being dewy and plump to dry and sensitive.In the winter, there is naturally less moisture in the air due to the environment and abrasive conditions, like the wind. Indoor factors like central heating can also decrease the moisture level of the air. This makes it harder for the skin to maintain its natural protective oils, which act as a barrier against environmental aggressors. As a result, moisture gets pulled from the skin, leading it to become dry and cracked.But it doesn't have to stay that way. Here are skincare expert Beth's winter skin hacks that can take your skin's health from a dry desert to a hydrated heaven!
1. Avoid Taking Hot Showers
In the winter, especially, it is tempting to crank up the heat, but hot water strips the oils from your skin and can leave it more susceptible to drying out, cracking, and flaking. Try to cool it on the water temp to preserve whatever bit of moisture you can.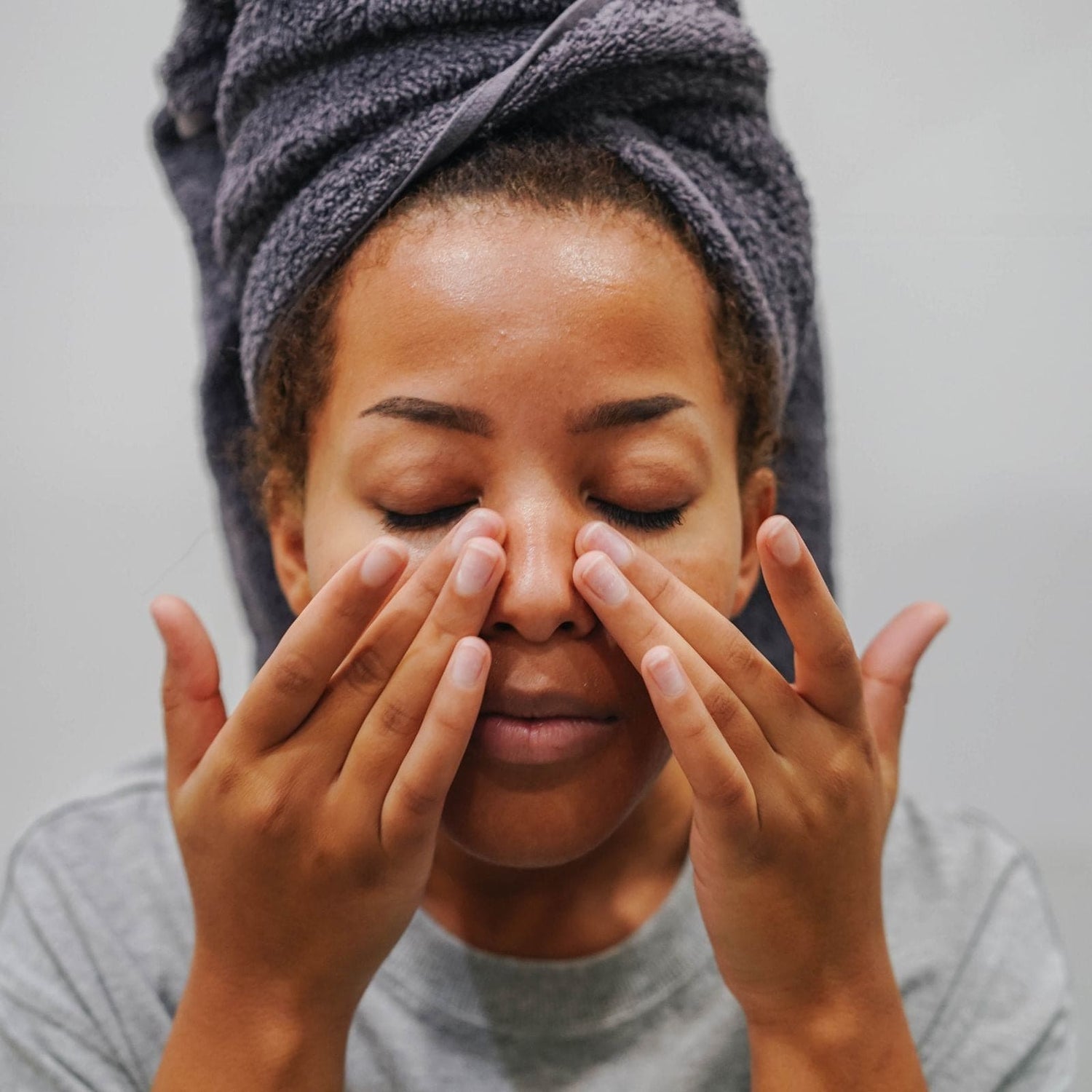 2. Moisturise When Your Skin Is Still Damp
After your not-too-hot shower (or face washing), Beth suggests applying your face moisturiser, body oil or body cream before your skin has totally dried. This helps lock in additional moisture, keeping a soft and happy complexion. Definitely adding Hydrating Rose Mist every morning and night will give your skin a huge boost of hydration, as it's packed with Hyaluronic Acid.
3. Skin Needs Oil and Water
Did you know there's a difference between dry and dehydrated skin? Dry skin is lacking oil and dehydrated skin is lacking water. So make sure your skincare routines contain face cream, face balm and face oil. Beth recommends BAO's Recovery Face Cream for all skin types, use every morning it's packed with Hyaluronic Acid. Then before bed use Nourish Urself Balm for super dry/ normal and sensitive skin and Restorative Beauty Oil for Normal/Oily/Combination skin.
4. Moisturise and Protect Your Lips
Lips can get extremely dry in the winter, as this skin is thinner and constantly exposed to the elements. The skin on our lips has between three and five cellular layers, whereas the rest of our skin has about 16, and unlike our skin, lips don't have oil glands to keep them moisturised. Because of this, it's extremely important to take care of them. Beth recommends using BAO's Lip Saviour everyday and especially before bed, this miracle balm will quickly heal dry, cracked skin.
5. Drink Lots of Water
While we all know how important it is to stay hydrated in the summer, many people forget to drink water when it's cold out. In the winter, skin can't retain moisture as well, and drinking water helps replenish some of that hydration. Try warm water with lemon throughout the day too for a little extra.
6. Check Your Skincare's Ingredients
While you likely have a favourite moisturiser you lean toward, (we hope it's Recovery Face Cream) looking at the ingredient list on the back of your products and being sure you're using ultra-nourishing ones this time of year. BAO's Recovery Face Cream's first ingredient is Organic Chamomile water NOT just water, so you get loads of extra benefits from the flowers. Hyaluronic acid is a superstar ingredient for hydration as it can hold up to 1000x its weight in water. Ceramides and peptides strengthen and restore the skin barrier, helping skin retain moisture. Baobab, shea, and lightweight hydrating oils — like jojoba — are also great for helping skin stay hydrated. These are all in BAO's best seller Recovery face Cream.
7. Don't Skimp on Hand Care
Since we're all still washing our hands constantly, and should be, it's not enough to simply apply hand cream in the morning and call it a day. Instead, keep one at your desk, in your car, and in your purse so you remember to reapply. For an extra dose of moisture, use a cuticle oil once a day to keep your nails in tip-top shape, too. For soft supple hands Beth recommends BAO's Brightening Hand Cream.Keep your skin happy this winter with BAO!