Pippa's skin after 3 weeks
Has IBD affected your skin?
I was diagnosed with Crohn's disease 12 years ago and it turned my world upside down. Then followed years of steroid treatment before 3 years ago suffering a partial bowel perforation which lead to me requiring to be on long term immunosuppressant medication.
This has caused me to develop very sensitive and reactive skin. I also now have very oily and acne prone skin. For a long time I've been in the vicious cycle of full coverage make up, harsh skin care products, breakouts then full coverage make up and so on. 
What was your usual skincare routine?
I mainly used strong skin care products designed for breakouts but this tended to just make my skin red and sore with dry patched and no improvement on my oily skin and so the breakouts continued. I was scared to moisturise as I thought it would cause more spots.
"My biggest issue with my skin before trying BAO was awful cystic acne and constant oily skin, accompanied with really dry patches in my hairline."

Pippa
How has Beth helped you with your skin journey?
I reached out to Beth because I had followed her Crohns and colitis journey for a while and I had never really connected my crohns and medication to poor skin. 
Beth offered me free consultation of my skin and honestly she is a breath of fresh air! So positive and reassuring. She's been on hand for me to ask questions and gave me a huge boost in confidence to come down from full
Coverage foundation to tinted moisturiser. Beth recommended the refreshing face wash, restorative facial oil, recovery face cream and recovery facial scrub.
How have you been getting on with the BAO products?
After only 3 weeks of using BAO there was a huge reduction is the redness of my skin and my natural oil began to balance. By 5 weeks in, the cystic acne had completely gone and my skin began to brighten up with a natural glow.
I have not only binned all my previous skin care products, I have also thrown away all my full coverage make up and after many years of feeling so low about my skin, I'm now opting for a more natural look. It's literally transformed my skin and my outlook.
What's your favourite product?
All the products I have tried so far are divine and each morning and evening it's like stepping out of a spa. The fragrance of the products just emanates luxury. I'm obsessed with the facial oil. I never thought I'd cover my skin in oil with previous concerns of cystic acne but my skin craves it.
Do you think you'll keep with BAO moving forward?
100% yes!! It's the best thing I've ever done for my skin and confidence. I've already put in and received my next order and beyond excited to try some of the other products in the range.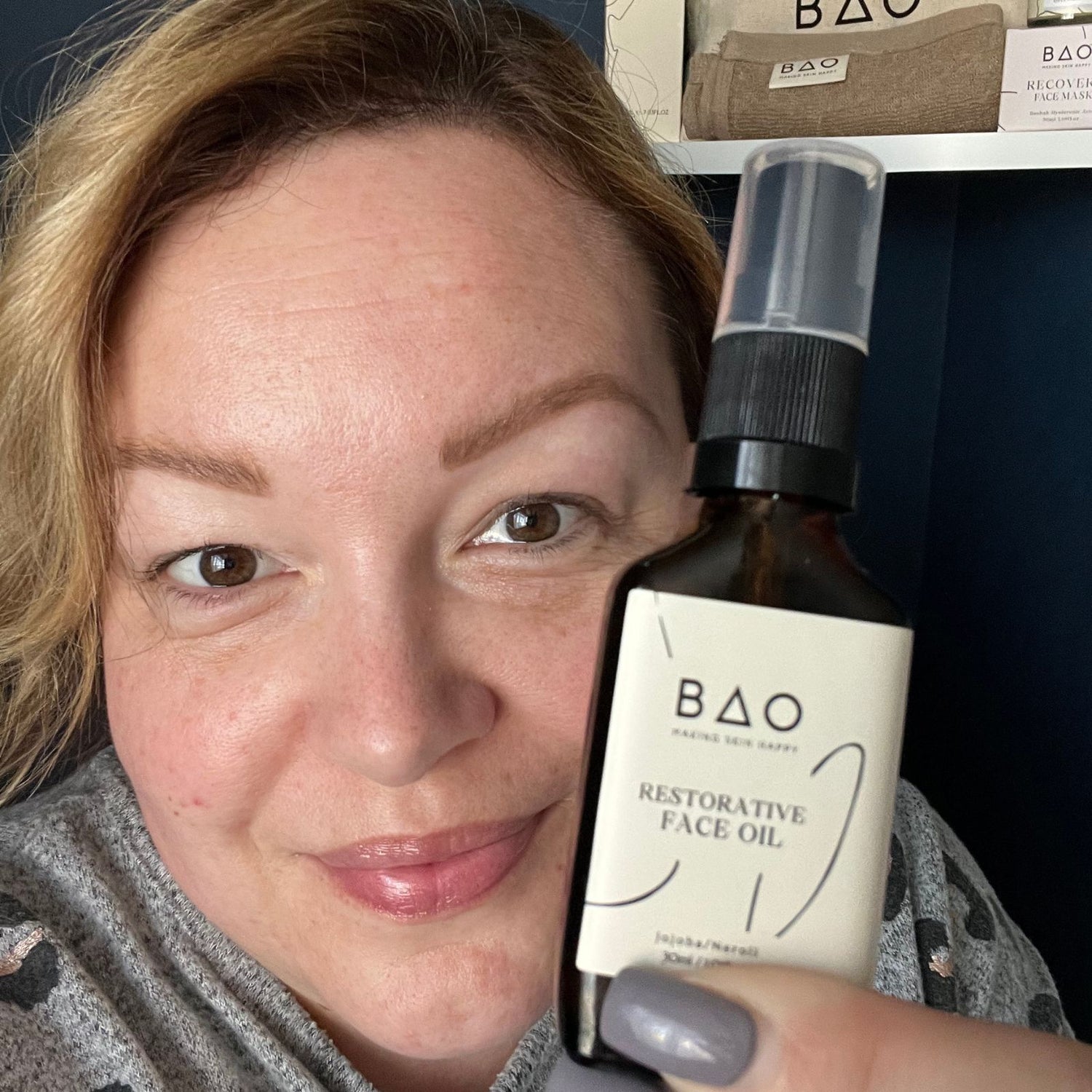 Quick view

Restorative Face Oil

Regular price

£0.00

Sale price

£39.00
BAO BEST SELLER
RESTORATIVE FACE OIL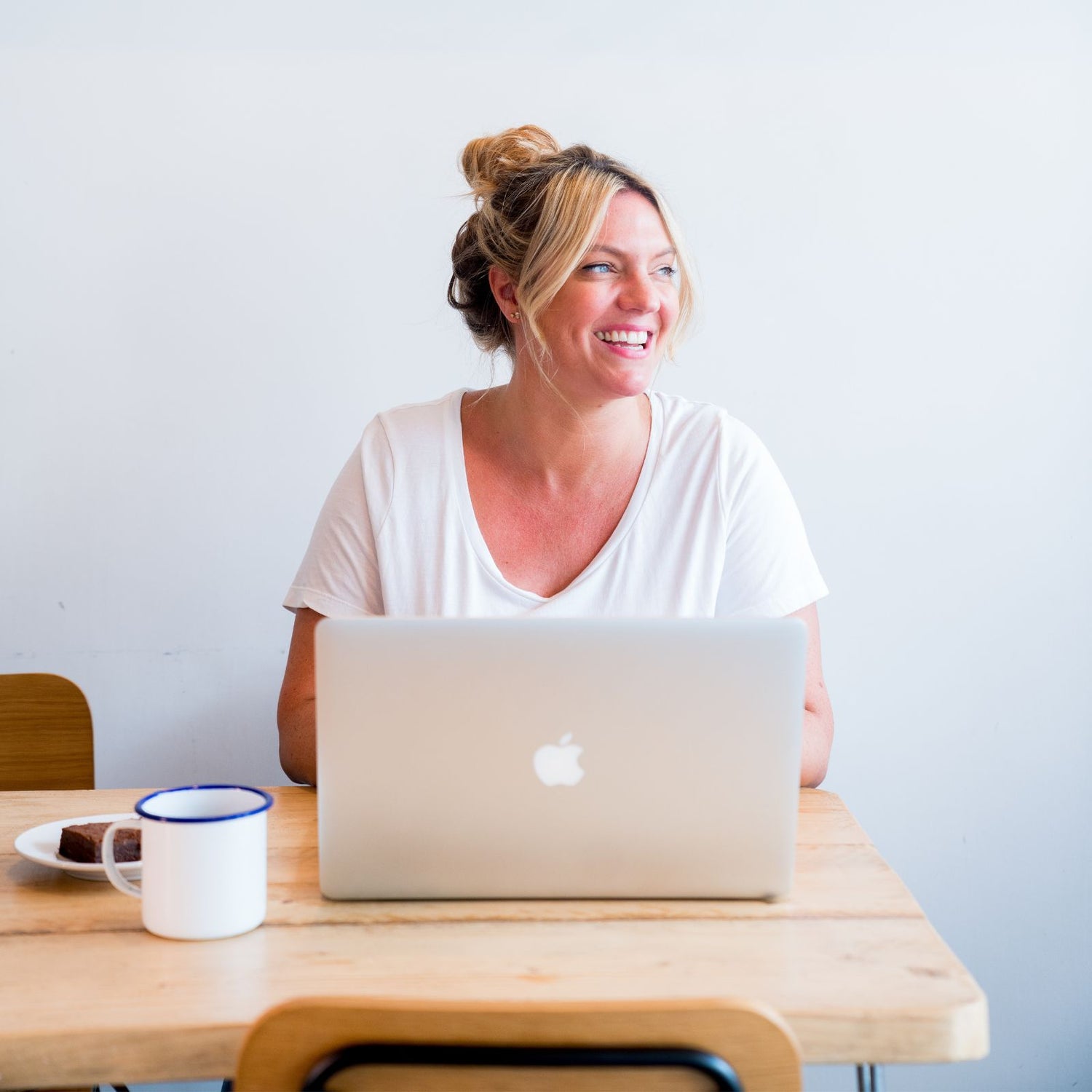 Need guidance with your skincare journey?
BOOK A FREE CONSULTATION WITH ME
If you'd like free expert advice on your skin then I'm here to help!
I have over 15 years' experience in the beauty industry but I also went through drastic skin changes myself after undergoing years of IBD treatments and chemotherapy. So, there isn't a skin concern I can't help you with!
Book now