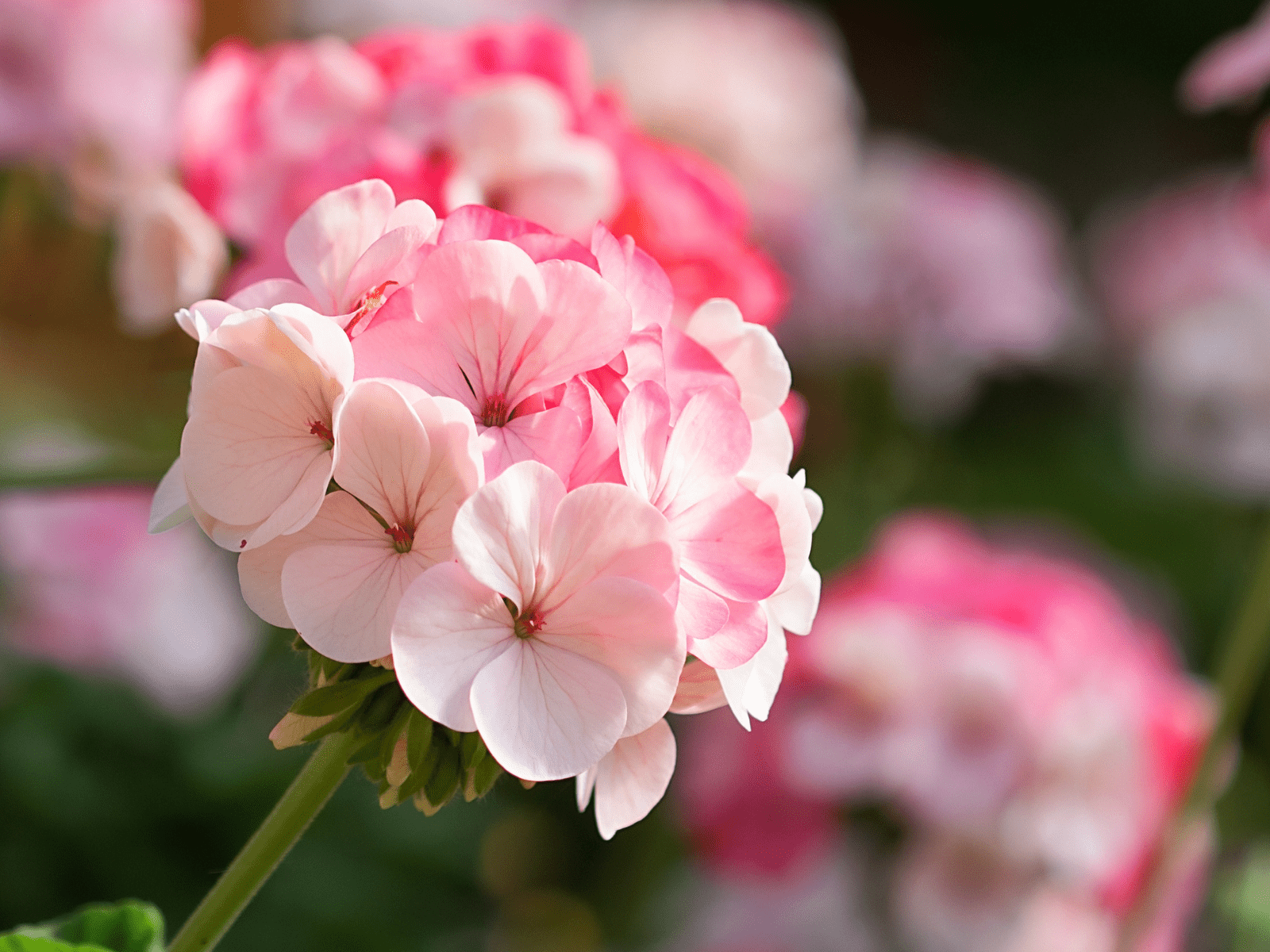 Geranium (Organic)
What does Geranium smell like? If you crush a geranium leaf between your fingers, you'll smell citrus and fruity accents with a hint of spice and a rose smell of course! Generally, for its scent, geranium is often mistaken for 'the other' rose but with a less powdery and more lemony, herbaceous aroma, with a soft but potent warm green scent.
Geranium oil is commonly used as an element in aromatherapy for its many health benefits. It's used as a holistic treatment to improve your physical, mental and emotional health. Used by the Egyptians for promoting beautiful and radiant skin, geranium oil is now used to treat acne, reduce inflammation, alleviate anxiety and balance hormones. This sweet-smelling oil can also uplift your mood, lessen fatigue and promote emotional wellness.
Geranium oil is extracted from the stems, leaves and flowers of the geranium plant. Geranium oil is non toxic, nonirritant and generally non-sensitizing — and the therapeutic properties of it include being an antidepressant, an antiseptic and wound-healing. Geranium oil may also be one of the best oils for such a variety of very common skin including oily or congested skin, eczema, and dermatitis.
The main chemical constituents of geranium oil include eugenol, geranic, citronellol, geraniol, linalool, citronellyl formate, citral, myrtenol, terpineol, methone and sabinene.
Common Name
Geranium (Organic)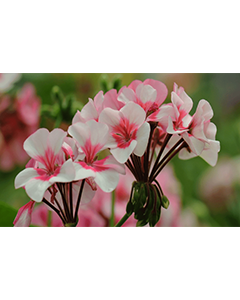 "Chocolate is the answer. Who cares what the question is."
—Everyone, Everywhere
Benefits for the skin
Wrinkle Reducer

Rose geranium oil is known for its dermatological use for the treatment of ageing, wrinkled and/or dry skin.  It has the power to minimise the look of wrinkles because it tightens facial skin and slows down the effects of ageing.

Brightens complexion

Because geranium oil is a natural anti-oxidant and anti-inflammatory oil, it actively boosts skin's health and natural glow. By helping skin stay conditioned, and soothing irritated or breakout prone skin, it fights against skin affected by harsh weather conditions or prone to acne.

Featured in Radiance Face Scrub, Nourish Overnight Mask, Refreshing Face Wash, Healing Bath Salts and Healing Bath + Body Oil