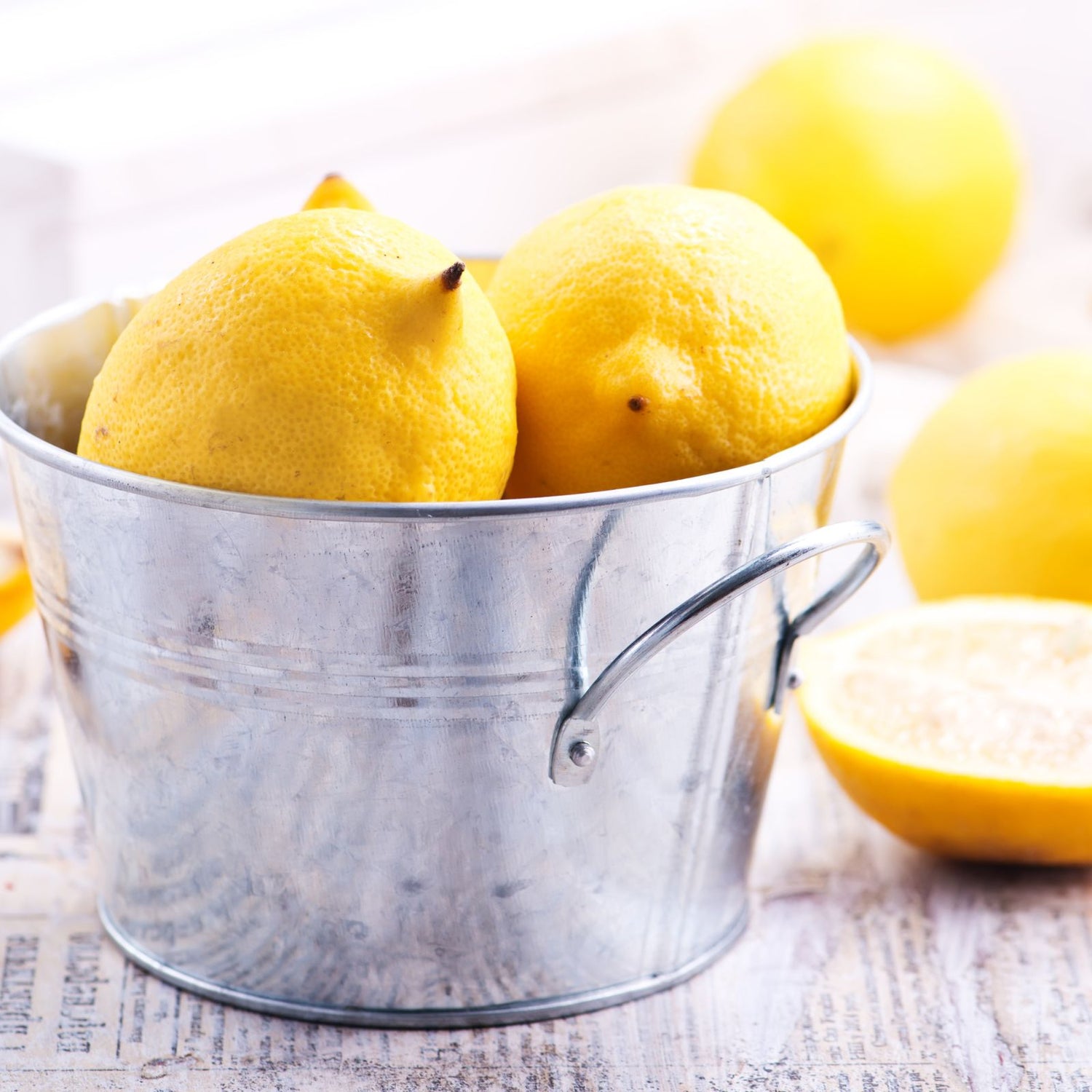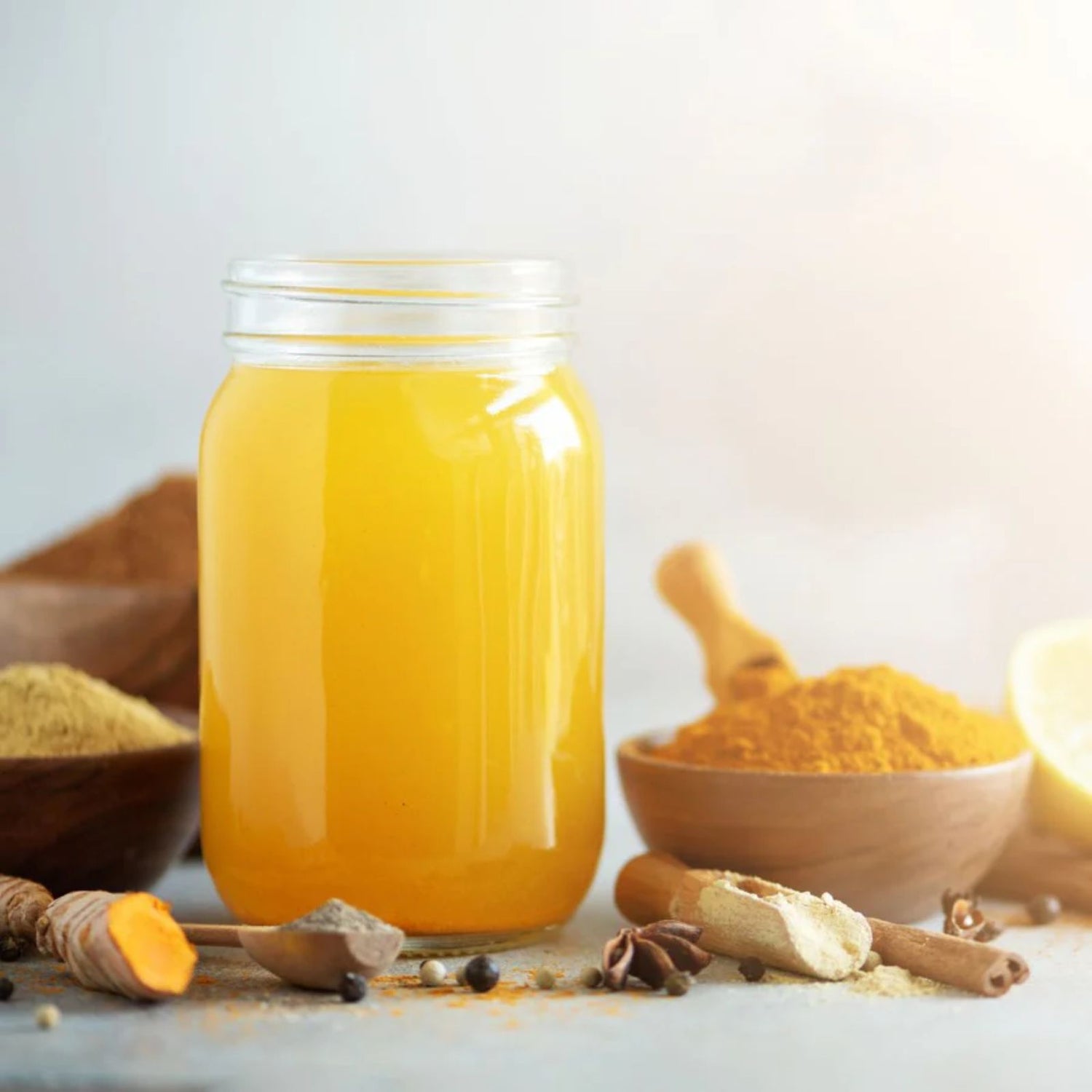 Why do these ingredients help promote healthy skin?
The only other thing I prefer is a little kick in the form of cayenne pepper.

🌼 Turmeric contains a compound called curcumin, which boasts amazing antioxidant and anti-inflammatory effects. Plus, it's been used in India for nearly 4,000 years and has gained popularity throughout the world in part due to its vast medicinal uses.

🌼 Ginger is a natural anti-inflammatory and antioxidant that has been known to aid digestion and relieve nausea.

🍋 Lemon is naturally detoxifying and alkalizing in the body, aids in healthy bowel movements, and boasts plenty of Vitamin C, which boosts the immune system.
Your Ingredients
🌼 6g fresh grated turmeric (packed or 1/2 tsp ground, though fresh is best)
🌼 6g fresh grated ginger (packed or 1/2 tsp ground, though fresh is best)
🍋 1 whole lemon (juiced or 45 ml juice plus left over rind)
🐝 1-2 tsp maple syrup (optional can sub stevia or raw honey if not vegan)
🌼 1 pinch cracked pepper
💧 710ml filtered water
Add a splash of skincare too